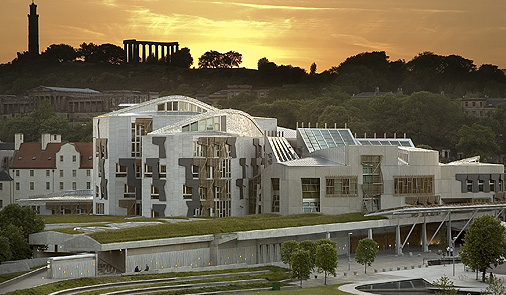 SPECIALIST STONE PRODUCTS
Working to stringent quality control systems our products can be offered in a variety of surface textures and finishes to enhance building facades and structural details. Fyfe Glenrock stone has been used in some of the U.K.'s flagship construction projects. We hold over seventy different granites that have been ethically sourced worldwide. Our stones are manufactured and identified in accordance with working drawing instructions to ensure site installation is problem free.
Scottish Parliament Edinburgh
6000 m² of Scottish Kemnay Grey granite external cladding
3000 m² of Scottish Kemnay Grey granite internal tiles
4000 m2 of Portuguese setts
1200 lin.m. of Scottish Whinstone kerbs and channels.
100 m2 of Scottish Kemnay Grey tactile paving.